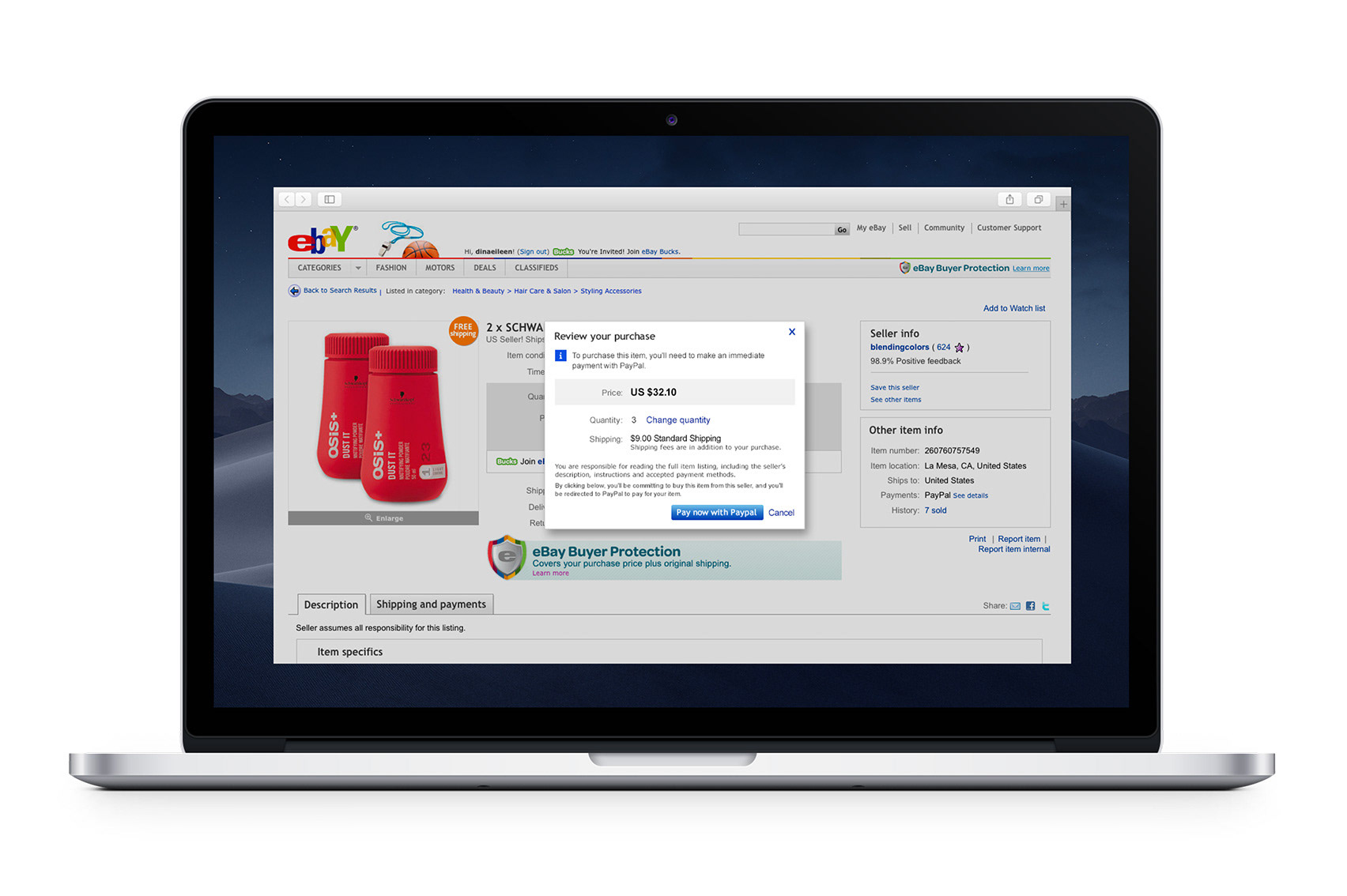 What is Buy it Now?

 
Buy It Now enables buyers to purchase the item immediately at a fixed price, as opposed to using the bidding process. 
What is the user need?

 
Buyers found Buy It Now easy to use, however, they still had pain points leading to increased drop-off rates and users' perceptions of purchase velocity. Users needed to view buying and as easy to use and efficient.  
What is the business need?

 
Buy It Now needed to be simplified, increasing efficiency and velocity and this would be measured by GMB/lift and buyer efficiency/ease of use.
Analysis of current flow 
Checked UX research team findings, customer service comments and data analytics results. Created an user flow diagram for the current Buy It Now feature and looked for opportunities to improve the flow, content and design.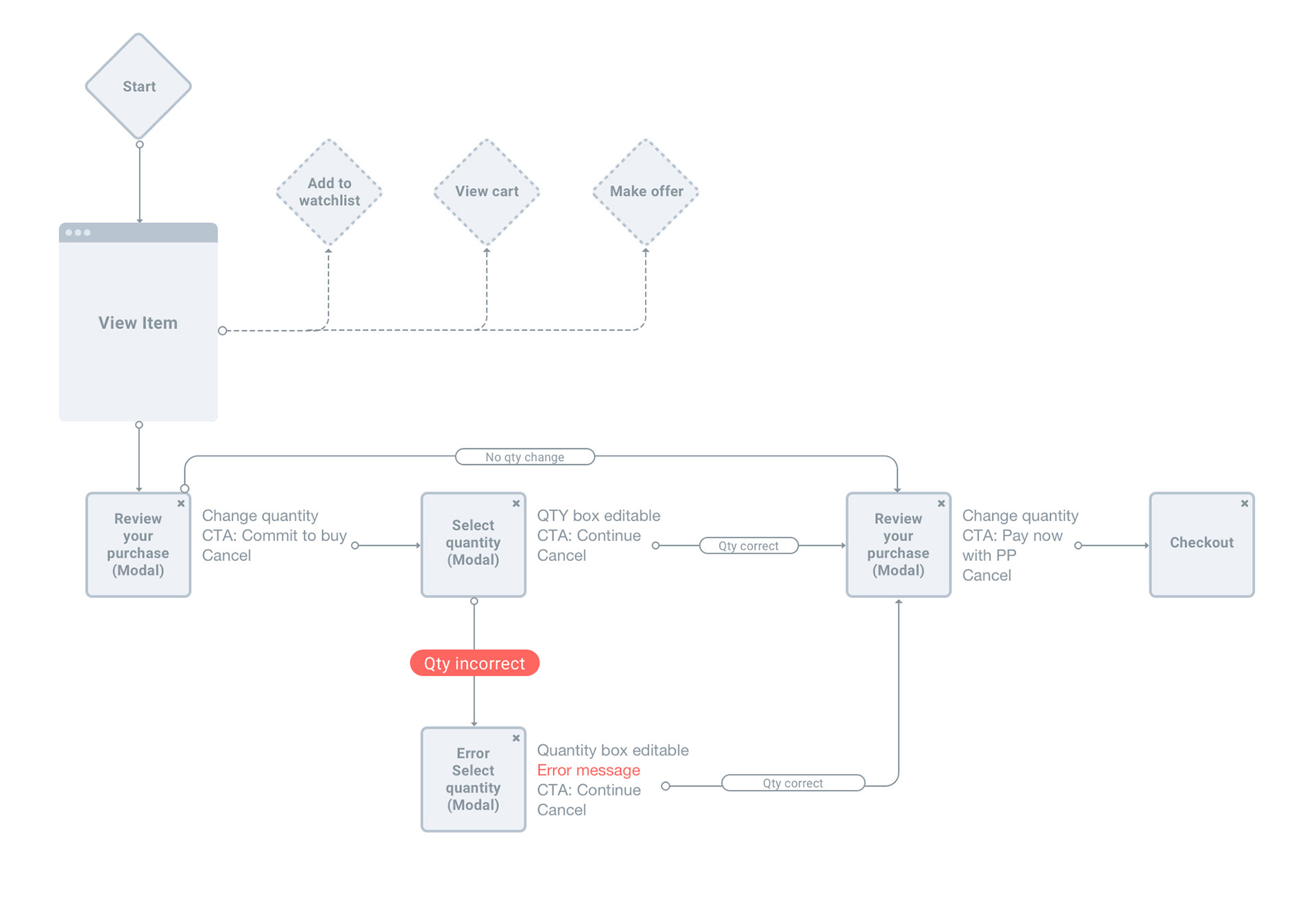 Wireframes 
Created wireframes of updated Buy It Now flow enabling users quickly and easily navigate through the experience with fewer errors.
Visual explorations 
Visual explorations of different ways to design the details of the buying process. Patterns and visual style were validated with the global standards team.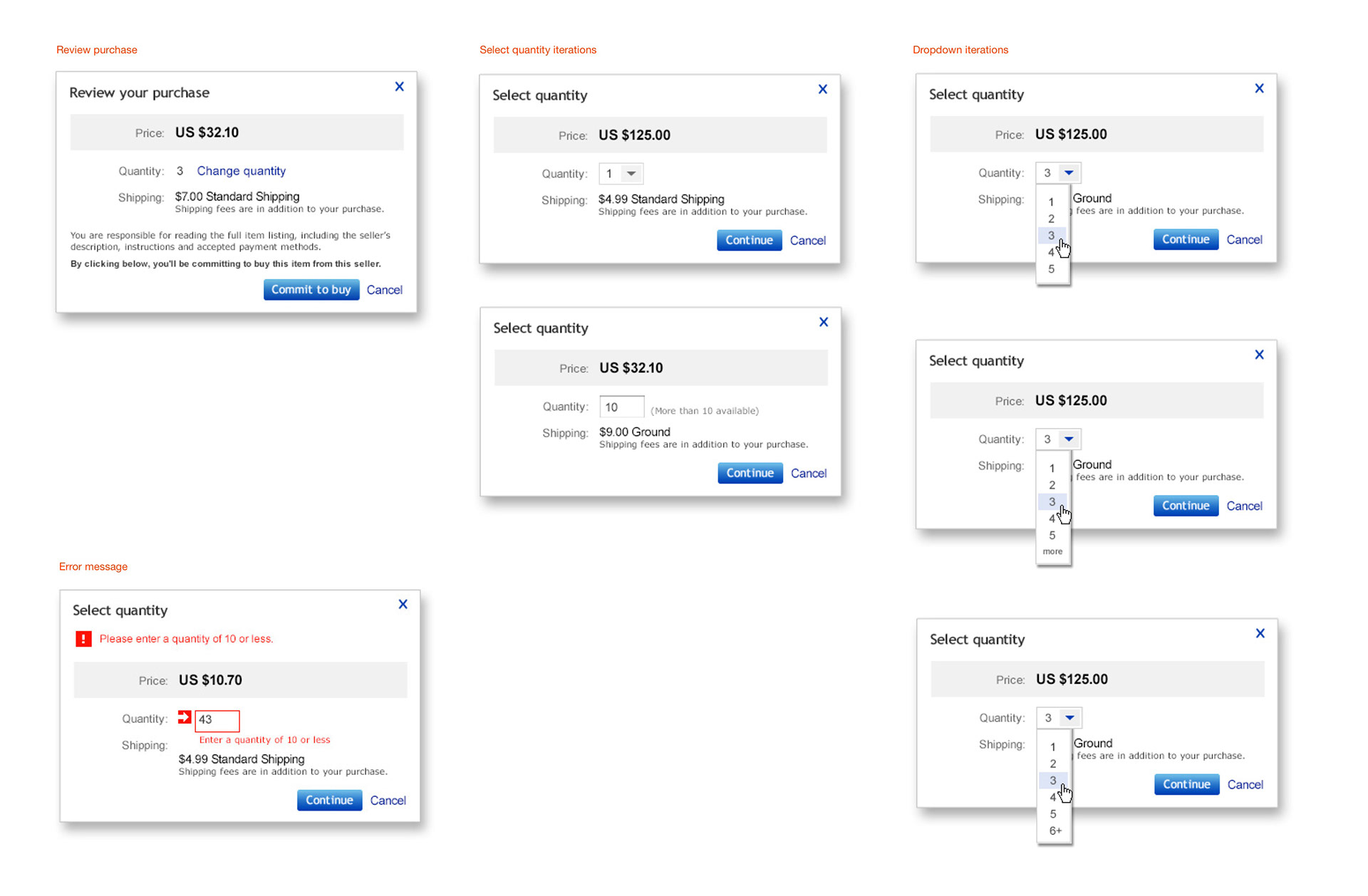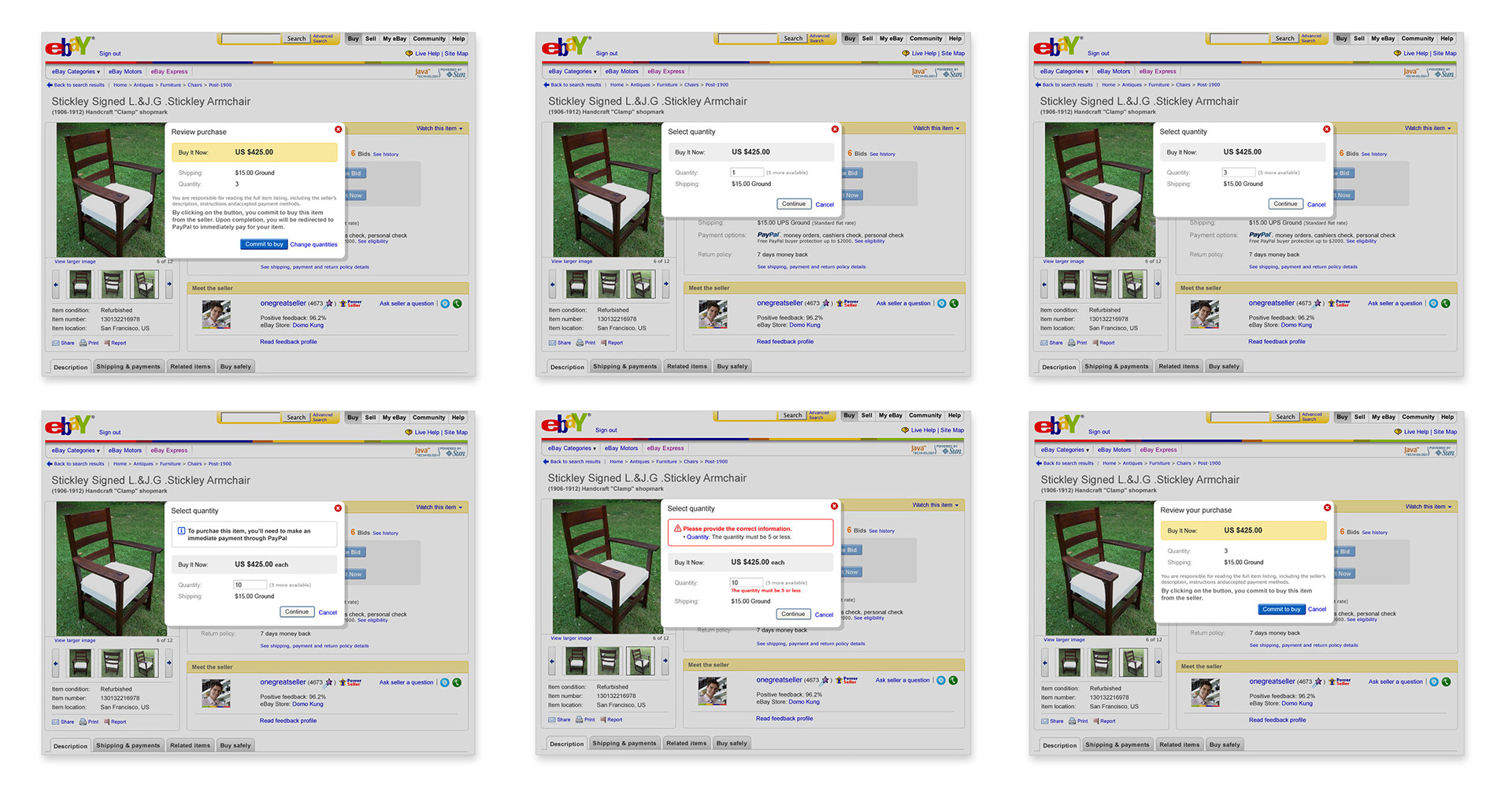 Buy It Now after 
The updated layout created consistency with the new design system, reduced errors and length of unnecessary steps in flow with succinct, easy to understand content and dynamic interactions.